Taking a leadership role in the Australian higher education system, in 2014 the IRU signed a Statement of Intent on Aboriginal and Torres Strait Islander Higher Education that saw members commit to student and staff success, increasing First Nations research, and the privileging of First Nations knowledge in universities.
The IRU Indigenous Leaders Network is central to this work. Members facilitate collaboration for First Nations student and researchers' success, which in turn informs proposals for policy reform. Focusing on students' transition into university, Yunggorendi Student Engagement at Flinders University provides support systems for First Nations students. To ensure students' success, James Cook University is seeking to close the gap between First Nations and non-Indigenous students' university completion rates. La Trobe University amplifies Aboriginal students' voices through an emphasis on Aboriginal education and pedagogical practices, and Murdoch University is expanding Aboriginal women's participation in the sector. The University of Canberra seeks to grow the representation of First Nations staff and students while building community partnerships, and Griffith University shares this commitment to Indigenous futures, diversity, and inclusion. At Western Sydney University, research is focused on supporting First Nations students in their post-university careers.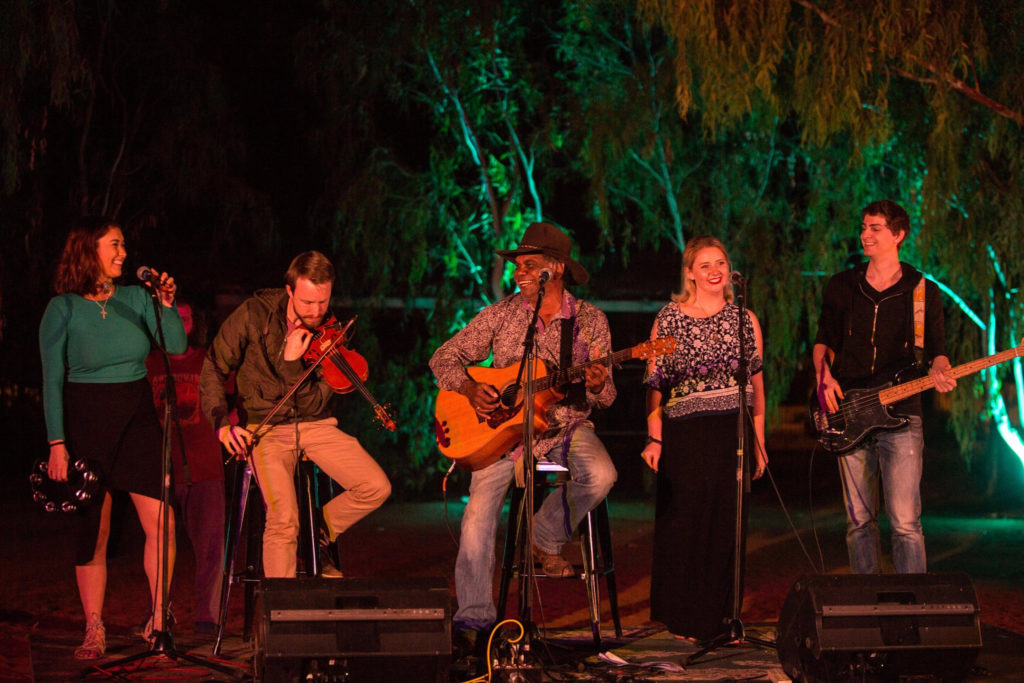 Peer support for Aboriginal mothers
Murdoch University
Monitoring and ensuring the wellbeing of mothers is a critical, but often overlooked, part of perinatal health care. Researchers at Murdoch University have developed an innovative digital platform named Baby Coming – You Ready? to support Aboriginal mothers in telling their own story.  
Empowering community wellbeing
James Cook University
For more than two decades, the Family Wellbeing program has provided a trauma-informed approach to healing for more than 80 First Nations communities. In partnership with researchers from James Cook University, the community-driven program has developed a national network of service providers, organisations, and leaders that is working to empower First Nations communities. 
Creativity and connection with arts-based service learning
Griffith University
Since 2009, more than 1000 students, Elders, and community members have participated in an innovative initiative in the remote Barkly Region of the Northern Territory. Led by researchers at Griffith University, the arts-based service learning (ABSL) program involved arts students collaborating with Warumungu and Warlpiri artists and Elders on community-led projects in the performing arts and education.